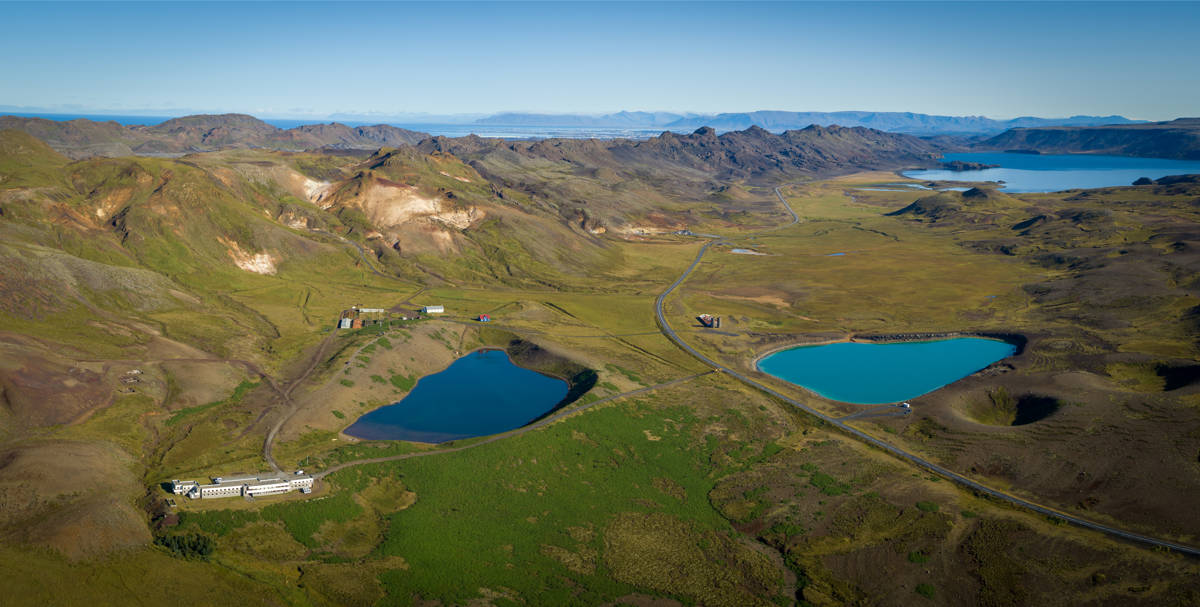 Svartsengi Power Plant
Svartsengi Power Plant
The location of the power plant derives its name from the ancient site of horsemen, which is the area east of the current Grindavíkurvegur road next to the power plant. The power plant is built on Illahraun lava, which erupted in 1226. Between 1977 and 2008, Svartsengi's power plants were built in stages. In mid-November 1971, drilling for steam began in the Svartsengi area. Three holes were drilled in the first phase, the deepest of which was about 400 meters. The separating sea began to form a waste reservoir almost immediately after the development of these steam wells, which is now known as the famous Blue Lagoon.
Svartsengi
Installed capacity

74 MWe

Installed capacity of Svartsengi Power Plant is 74 MWe

Annual production

648 GWh

Annual electricity production

Geothermal production

190 MWth

The power plant in Svartsengi produces 190 MW of geothermal energy. The power plant provides hot water to all of the Suðurnes peninsula
Reykjanes Power Plant
Reykjanes
The first construction work in Reykjanes Power Plant dates from 1997, when work on an environmental assessment of geothermal production began, and the drilling of the first experimental well in the area began in 1998. The power plant's construction officially began on July 21, 2004 and full electricity delivery from Reykjanesvirkjun began 22 months later. Reykjanes Power Plant produces only electricity using two 50 MW two-stream turbines with sea-cooled condensers, which were a first in Iceland, and two separate pump systems with a total capacity of up to 2 x 2000 l / s.
Reykjanes Power Plant
Installed capacity

100 MWe

Installed capacity of Reykjanes Power Plant is 100 MWe

Annual production

876 GWh

Annual electricity production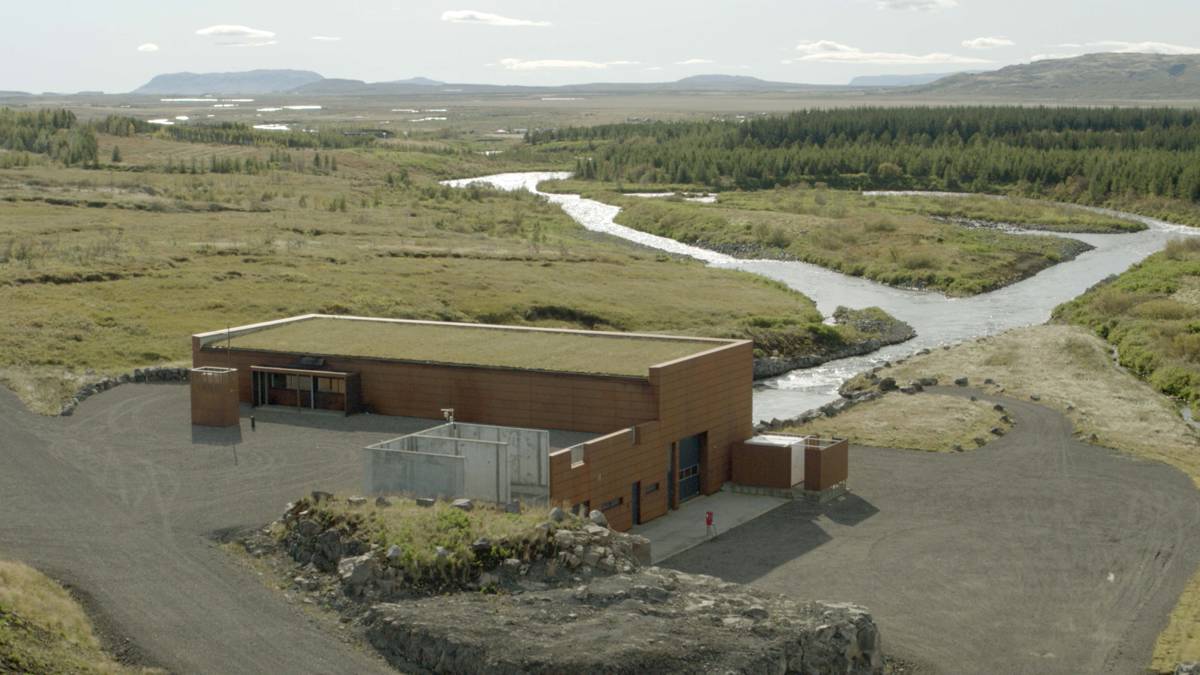 Brú Power Plant
Brú Power Plant
Brúarvirkjun is a hydroelectric power plant in the upper part of Tungufljót in Biskupstungur in the part of the river that flows between the land of Haukadals II and Brú above the main road to Gullfoss. The power plant has had a positive effect on Bláskógabyggð community, as it has strengthened the security of electricity supply in neighboring areas.
Brú
Installed capacity

9,9 MW

Installed capacity of Brú Power Plant is 9,9 MW

Annual production

82,5 GWh

Annual production is 82,5 GWh